FINE LAME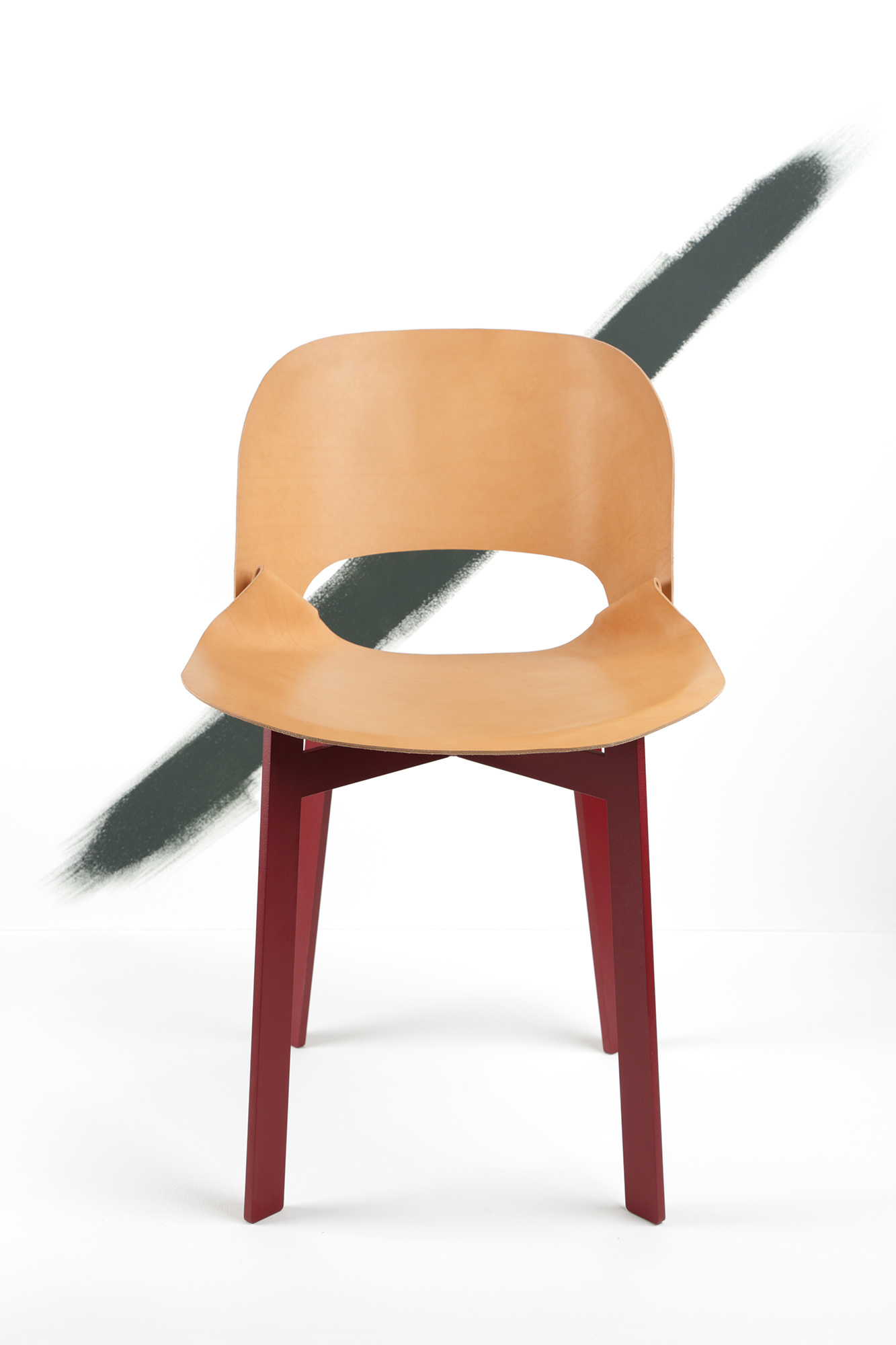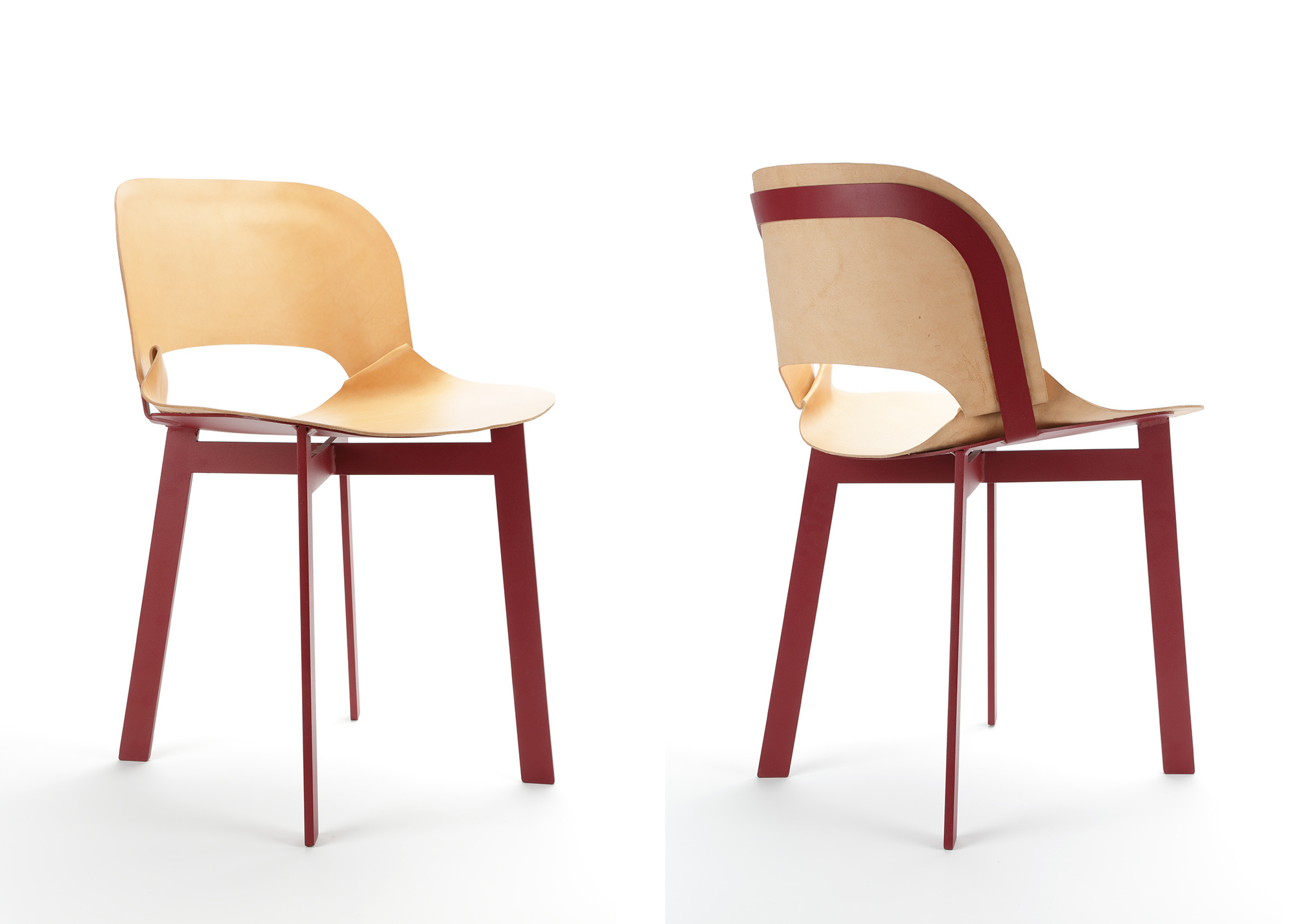 The very light and thin chair allows to see its composition, a minimalist aluminium sheet structure warmed up by a leather sheet simply folded to form the seat and the backrest.
Those bare materials surprise the user by their comfort.
Materials: Lacquered aluminium structure, natural leather, vegetal tanning.
Dimensions: L 45 cm x D 50 cm x H 75,5 cm
Part of the CNAP collection.
Price : 850 €
please contact us to order:
contact@bzbyhands.com
or
shop now