Contact & Infos
STUDIO BRICHETZIEGLER
Caroline Ziegler & Pierre Brichet
17 rue du chemin de fer
93500 Pantin, France
contact@brichetziegler.com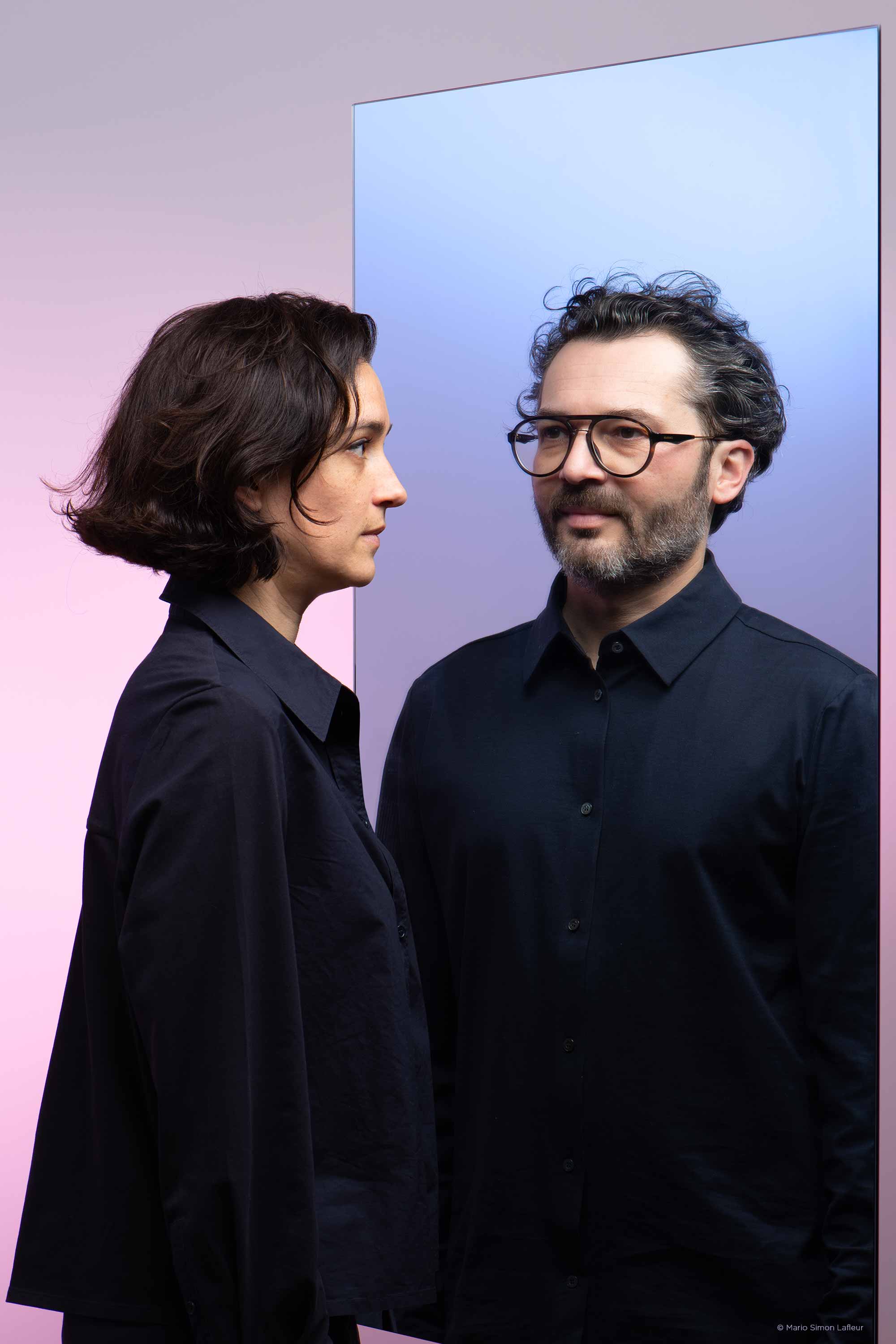 About us

Caroline Ziegler and Pierre Brichet met as they were part of Collectif Dito.

They founded the Studio BrichetZiegler in 2010.

The design duo built up through exchange and dialogue to make an open think tank, where poetry, materials and forms express with sensitivity.

They collaborate with several furniture and lighting companies, and work on industrial projects and interior design.

In 2015, they started a new adventure while launching a self made collection, By Hands. A family of objects and small
furniture, imagined, designed and made by themselves in their workshop, in limited edition. This is a laboratory for various researches on shapes and materials.

They were awarded the Grands Prix de la Création de la Ville de Paris in 2017, the VIA Project Assistance grants in 2011 and 2012, and the Bourse Agora grant in 2007 with Collectif Dito.

Our vision

As designers, the creative process is at the heart of our approach. For each project, issues and requirements are very different.
We try to respond to them by an innovative approach based on implementing typologies, and using materials differently.

Working on materials and their qualities, respecting the limits they have, while exploring the extent of the possibilities is a key dimension of our approach.
There is an equally decisive step in our work: talking with different stakeholders like a project editor, industrial, craftsman... These encounters are very important to us because it forges and refines objects to their smallest details, through the iterations of their development.
We also give attention to the poetic and sensitive aspect of our work. This is reflected throughout the drawing of our objects in its expression of the form, with shapes that offer different perceptions.

We wish therefore to carry out honest projects, to create true and beautiful objects so they fit naturally into their environment. To meet these goals the design phase is crucial. So our research consists in a perpetual "round trip" between drawing, modeling, rendering and prototyping. Questioning ourselves constantly is a key part of our approach.
Studio's greeting cards