FEUILLES VOLANTES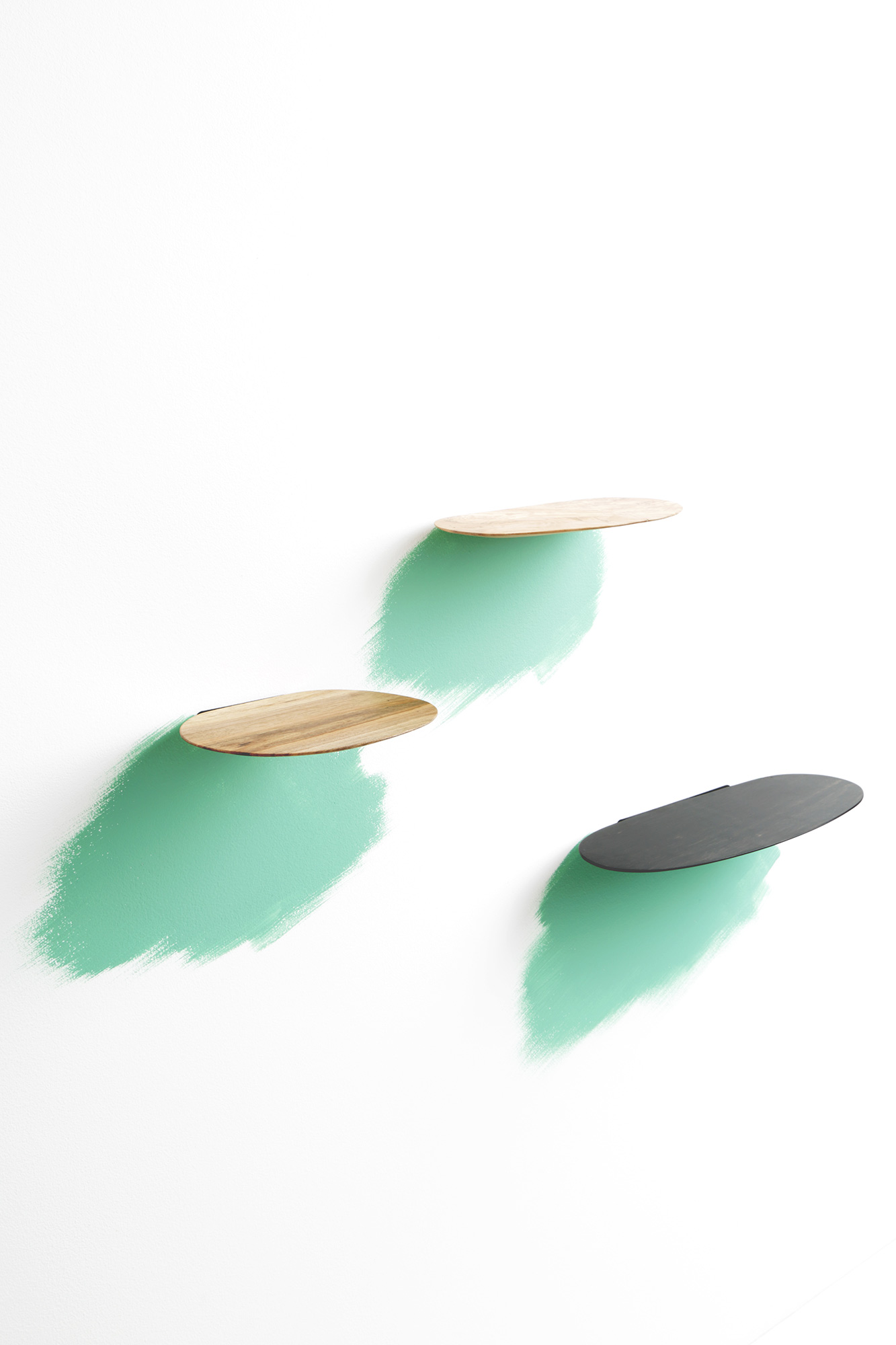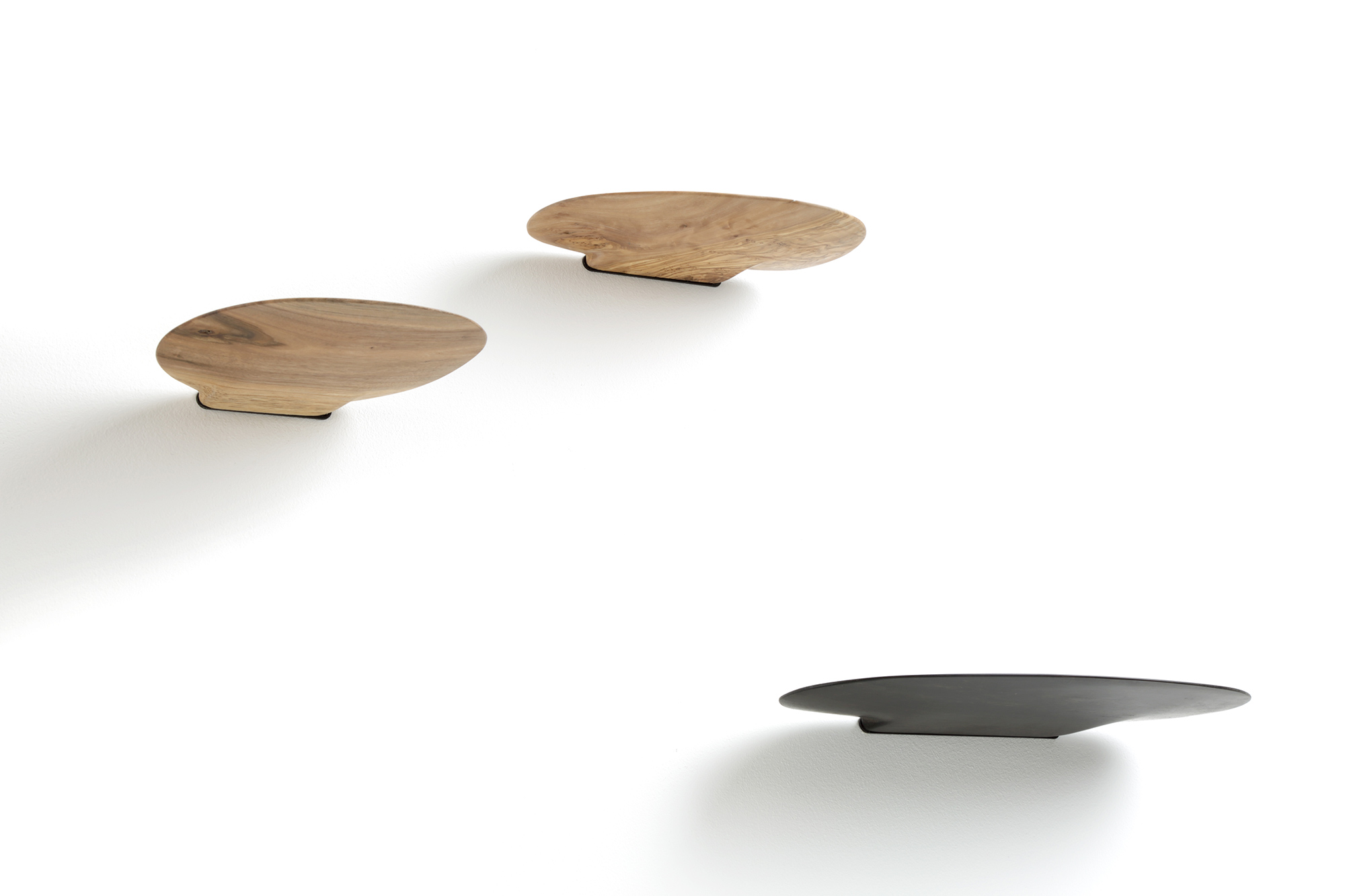 The three woods are worked in sharpness, smoothly thinned down to the minimum.
The surfaces with freehand drawn outlines, are also reduced to become delicate pedestals which make up a levitating landscape.
Made in rare massive woods, they are small precious areas just like the objects that they are going to welcome.
Materials: Ebony from Gabon, olive wood, walnut, wall mounting piece in lacquered steel.
Dimensions:
Ebony: L 30 cm x D 11,5 cm x H 1,1 cm
Olive wood: L 20 cm x D 10,5 cm x H 1,1 cm
Walnut from Haute Savoie: L 15 cm x D 13,5 cm x H 1,1 cm
Not in production anymore
please contact us for more informations:
contact@bzbyhands.com