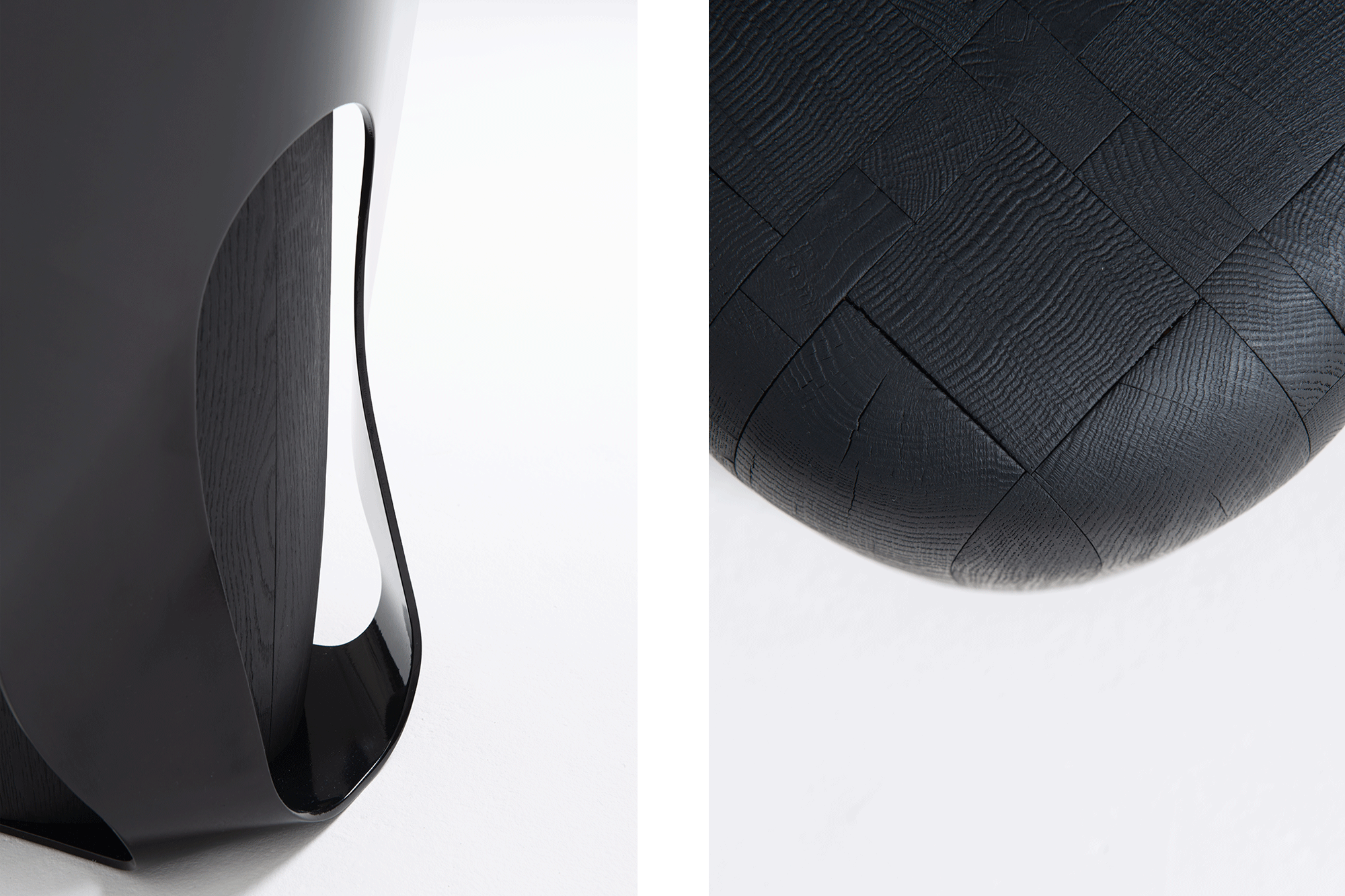 MARGE
MARGE
Totem chair
It's the story of a stool and a backrest that combine to each other.
Independent, even in their materials, they decide to associate despite their oppositions: glossy lacquer and rough texture of burnt wood…
The aluminium feather, thin and flexible, is curved to fold under the stool. The stool, massive and heavy, is placed on the sheet as counterweight.
The void between the two components allows a slight flexibility when leaning on the backrest.
Materials :
Formed aluminum sheet, lacquered in glitter plum color.
Turned and burned oak stool, matte oil finish.
Dimensions : H 80 x L 38 x D 35 cm
MARGE
Chaise totem
C'est l'histoire d'un tabouret et d'un dossier qui s'associent.
Indépendants, jusque dans leurs matériaux, ils décident de s'allier malgré leurs oppositions : laque brillante et texture râpeuse du bois brûlé… c'est un peu la plume et le plomb.
La feuille d'aluminium, fine et souple, est galbée pour se replier sous le tabouret. Le tabouret, massif et lourd, est posé sur la feuille pour faire contrepoids.
Le vide ente les deux composants permet une légère flexibilité lorsque l'on vient s'adosser.
Matériaux :
Feuilles en aluminium formé, laquée carrosserie couleur prune.
Tabouret en chêne tourné et brûlé, finition huilée mat.
Dimensions : H 80 x L 38 x P 35 cm
Year: 2023
Photographies: Morgane Le Gall