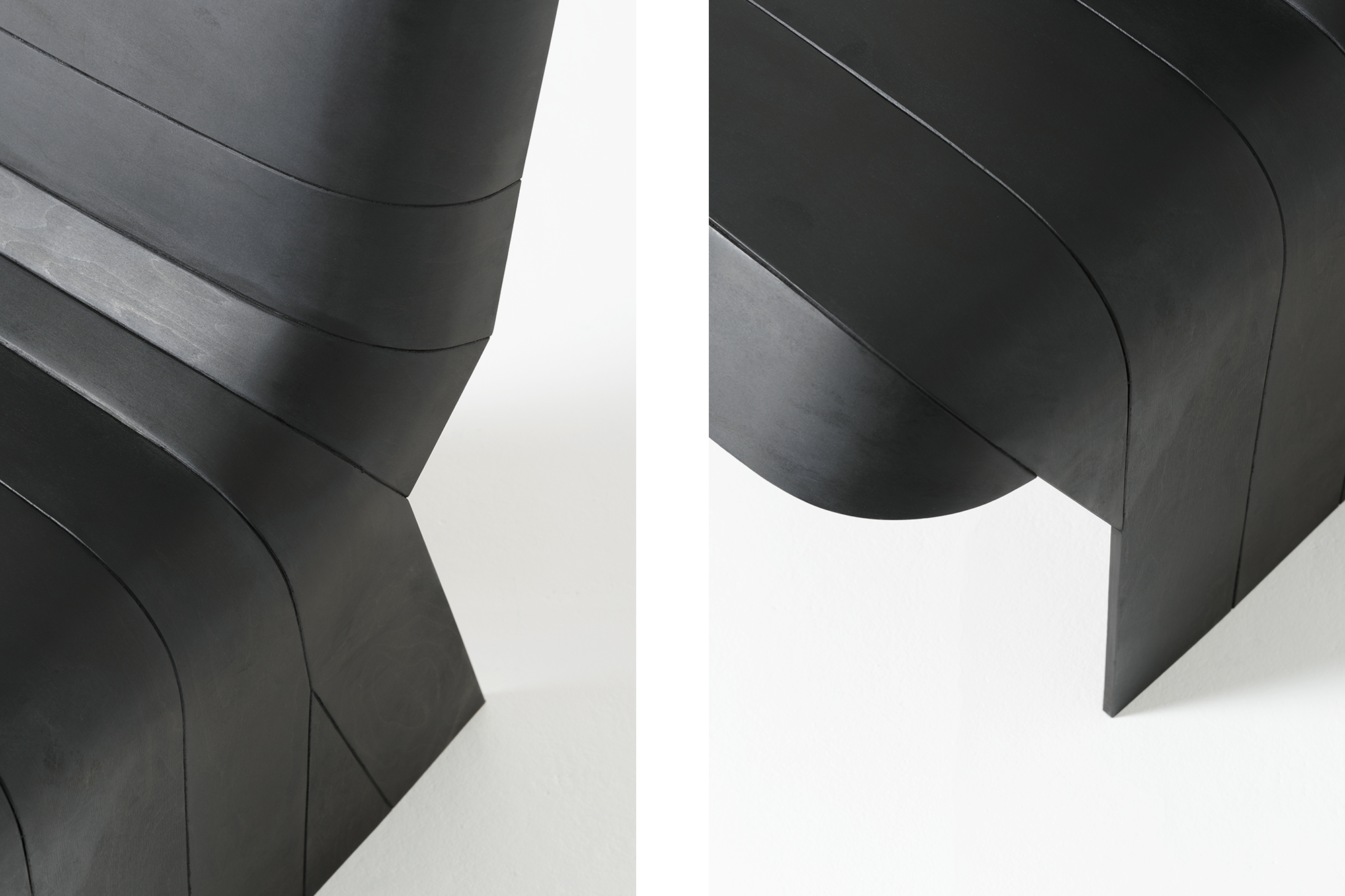 LUCA
LUCA
Slice chair
How to make a shell without heavy tools, and without plastic?
A single U-piece is repeated 11 times and cut to form the silhouette of a monocoque chair. This shell that envelops the void draws a hollow volume and offers another way to create shape, through a game of repetition and arrangement of the same item.
Materials :
Bent maple plywood, black and burgundy tinted, matte oil finish.
Dimensions : H 84 x L 44 x D 70 cm
LUCA
Chaise tranche
Comment réaliser une coque sans outillage lourd, et sans plastique ?
Une même pièce en U est répétée 11 fois et découpée de façon à former la silhouette d'une chaise monocoque. Cette carapace enveloppant le vide dessine un volume creux qui propose une autre façon de créer de la forme, par un jeu de répétition et d'agencement des pièces dans l'espace.
Matériaux :
Contreplaqué d'érable cintré, teinté noir et bordeaux, finition huilée mat.
Dimensions : H 84 x L 44 x P 70 cm
Year: 2023
Photographies: Morgane Le Gall