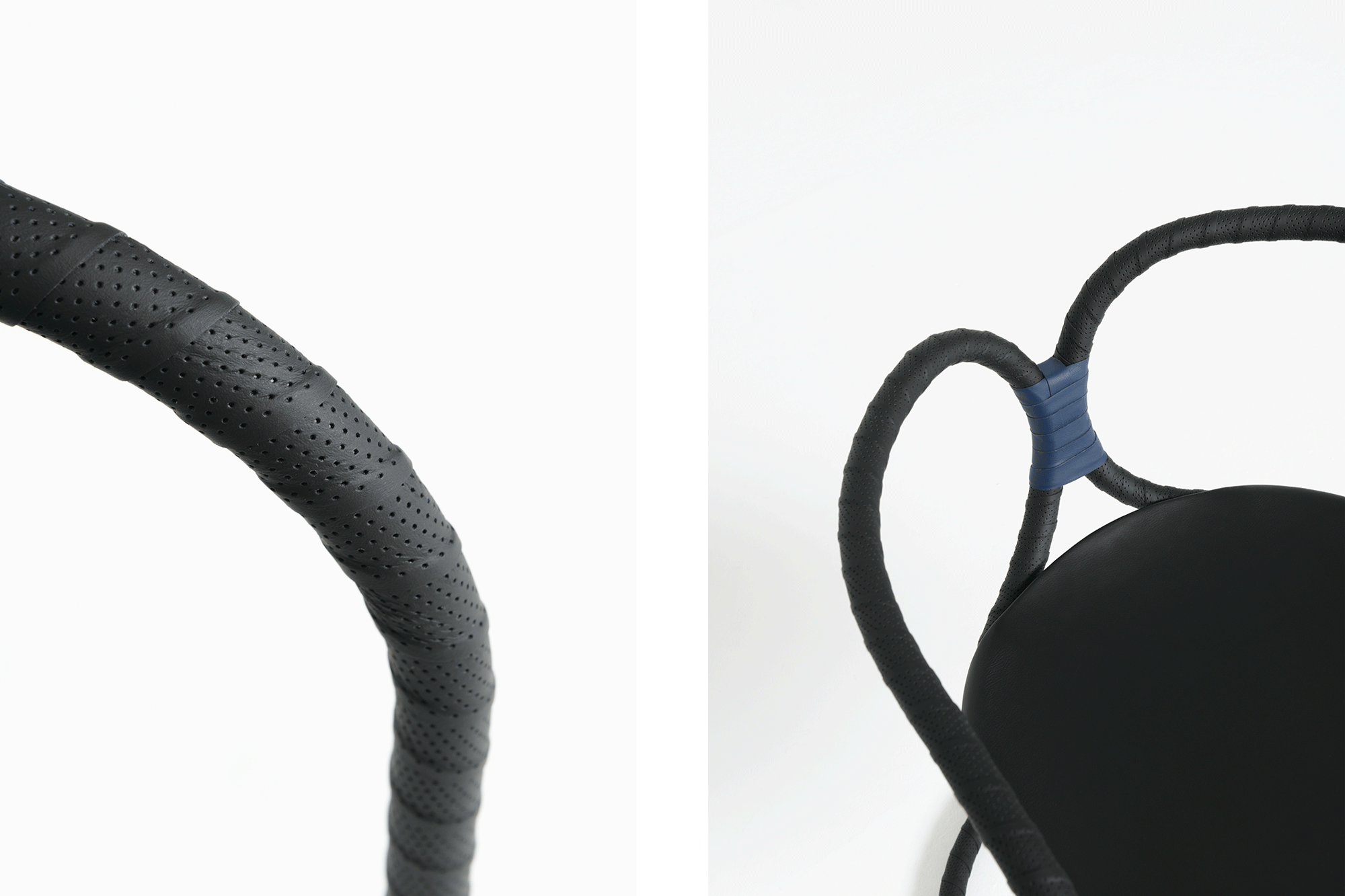 JEANNIE
JEANNIE
Handlebar chair
A continuous line weaves through in space to generate feet backrest and seat, all in suspensions and curves.
The bent tube is wrapped with handlebar tape, and a ligature gathers the tubes to their point of contact.
This leather cover brings a tactile touch to the cold tube and suggests grip.
Materials :
Curved and lacquered steel pipe, perforated black smooth leather handlebar tape, full blue smooth leather bar tape. Seat in steel sheet formed and covered in black smooth leather.
Rubber pads.
Dimensions : H 65 x L 58 x D 49 cm
JEANNIE
Chaise guidoline

Une ligne continue serpente dans l'espace pour générer pied dossier et assise, tout en suspension et en virages.
Le tube cintré est enroulé de guidoline, et une ligature rassemble les tubes à leur point de contact.
Cet habillage de cuir apporte un contact tactile au tube froid et suggère la prise en main.
Matériaux :
Tube d'acier cintré et laqué, guidoline perforée de cuir lisse noir, guidoline pleine en cuir lisse bleu. Assise en tôle d'acier formée et gainée de cuir lisse noir.
Patins en caoutchouc.
Dimensions : H 65 x L 58 x P 49 cm
Year: 2023
Photographies: Morgane Le Gall