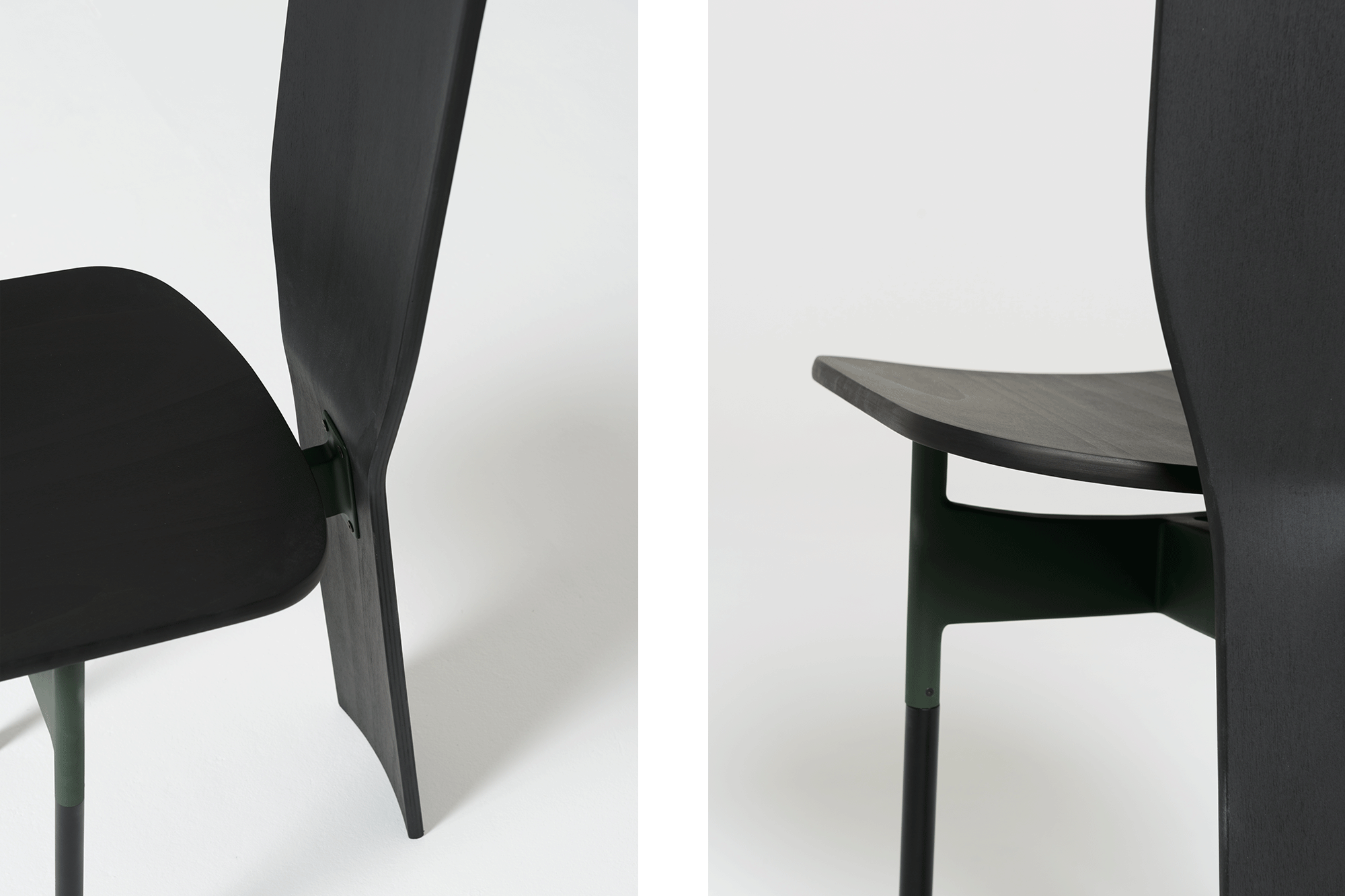 ARSENE
ARSÈNE
Composed chair
The decomposed elements of Arsène are connected by a junction square which ensures the assembly. Metal and wood parts depend on each other to maintain this floating construction.
While the balanced seat seems to detach from the whole, the tail-of-pie backrest melts towards the ground to provide a bearing point.
Materials :
Assembly structure and legs in dark green and black lacquered steel.
Backrest and seat in black tinted poplar plywood. Matte oil finish.
Dimensions : H 85 x L 40 x D 47 cm
ARSÈNE
Chaise composée
Les éléments décomposés d'Arsène sont rattachés par une équerre de jonction qui assure l'assemblage. Les pièces en métal et bois dépendent les unes des autres pour assurer le maintien de cette construction flottante.
Alors que l'assise en équilibre semble se détacher de l'ensemble, le dossier en queue de pie fond vers le sol pour apporter un point d'appui.
Matériaux :
Structure d'assemblage et pieds en acier laqué vert foncé et noir.
Dossier et assise en contreplaqué de peuplier cintré teinté noir. Finition huilée mat.
Dimensions : H 85 x L 40 x P 47 cm
Year: 2023
Photographies: Morgane Le Gall