LOU REY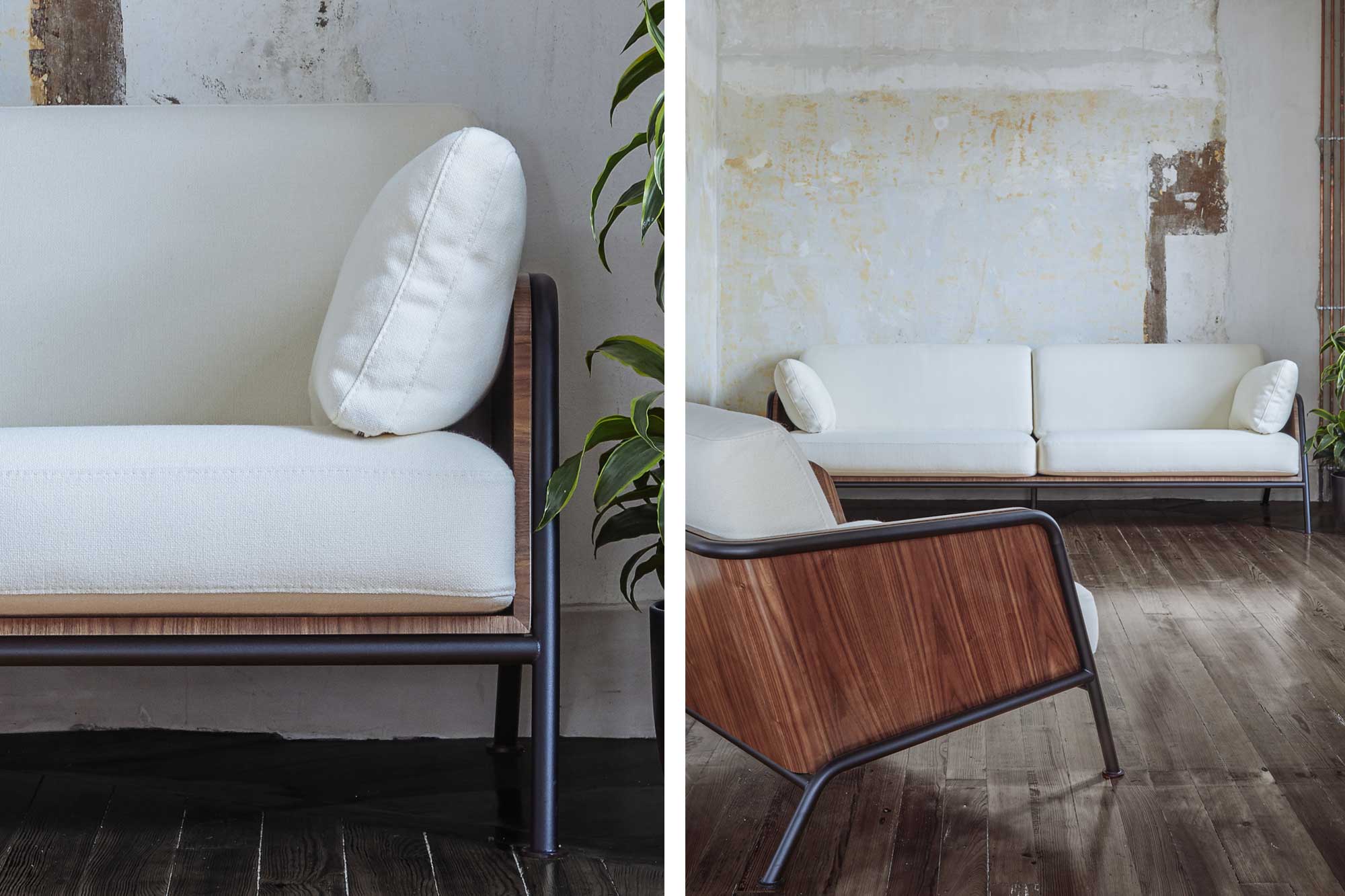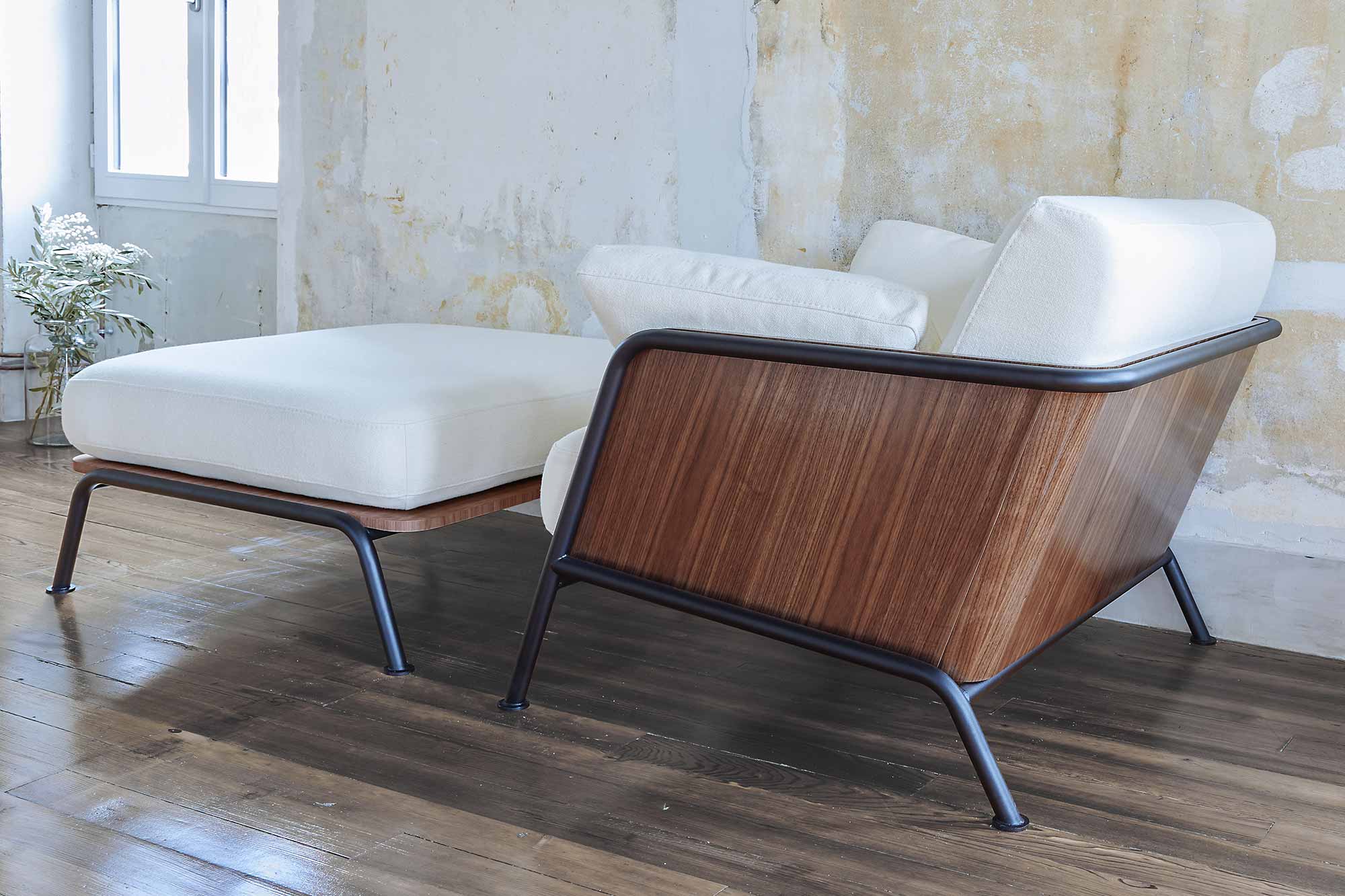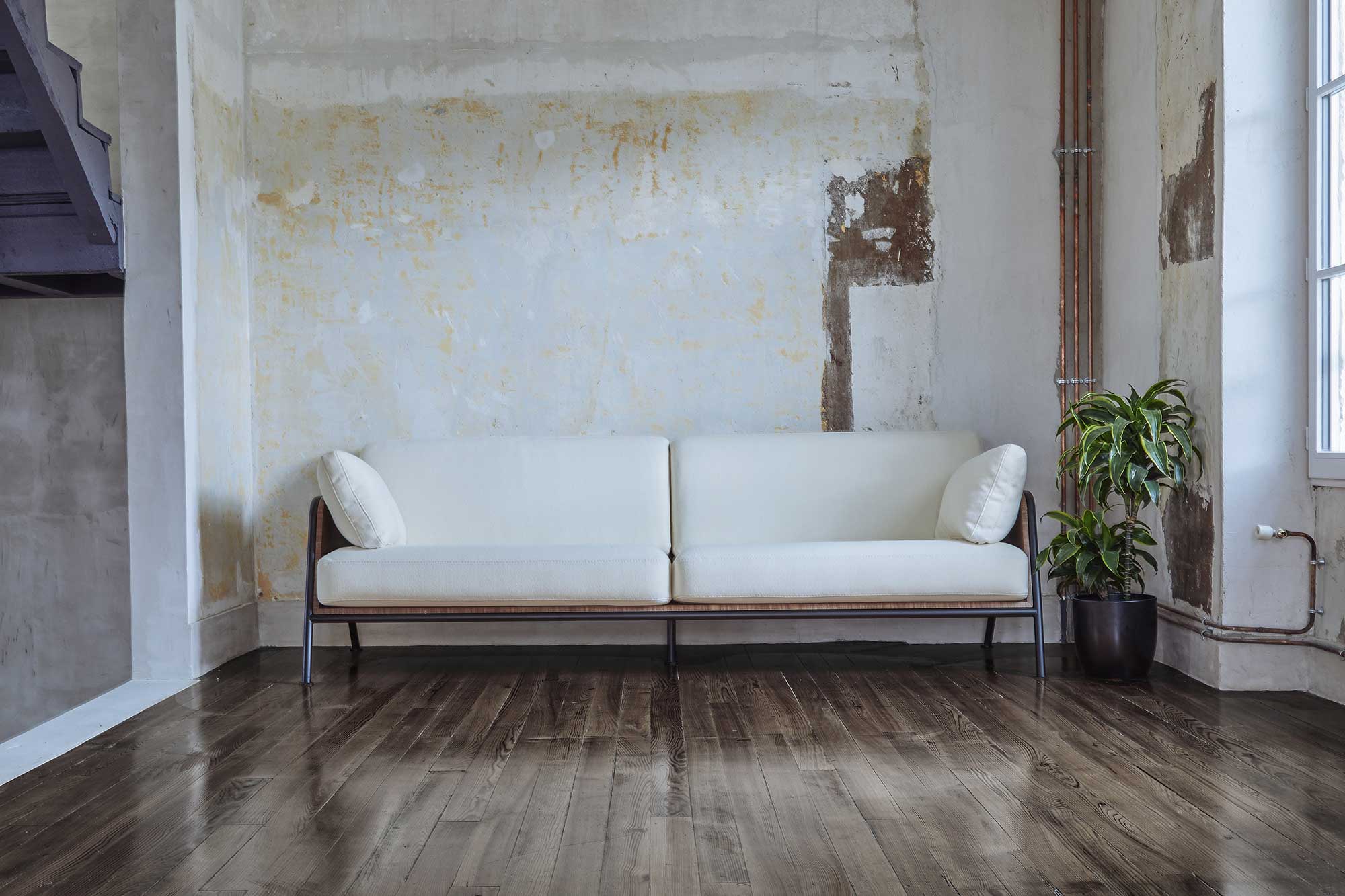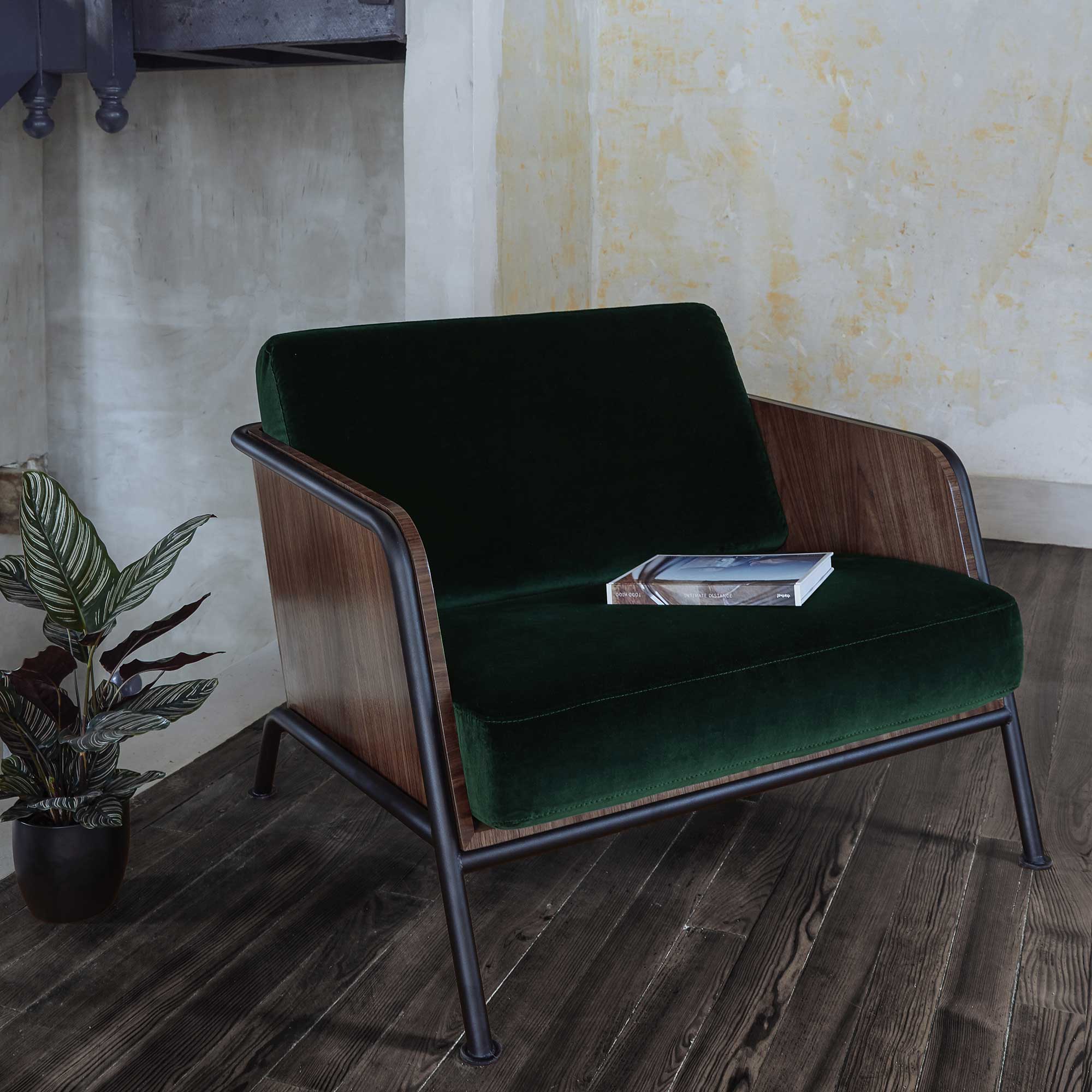 3 seats sofa, armchair, ottoman
We have designed the Lou Rey sofa with the idea of working on all points of view, all sides. By dressing it up with walnut and putting its structure outside, we propose to move around, like the pipe that underlines its shape. This structure supports the crate and takes part of the design. Its dimensions are deliberately generous to invite seating in comfortably.
Company : Versant
www.versant-edition.com
Year : 2019
Materials : Walnut veneer crate, lacquered steel structure, duck feather and foam upholstered cushions.