EAT PRINT LOVE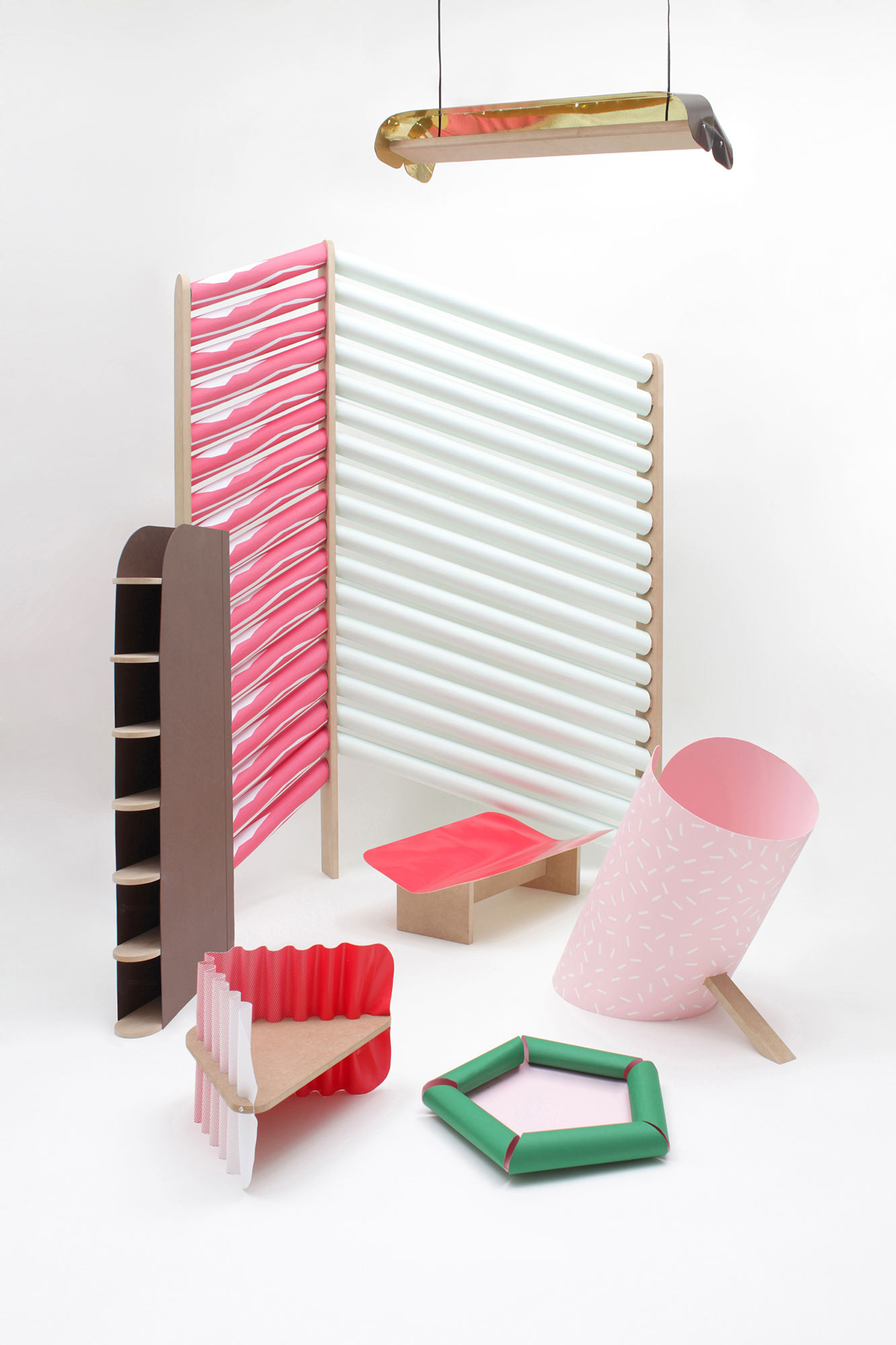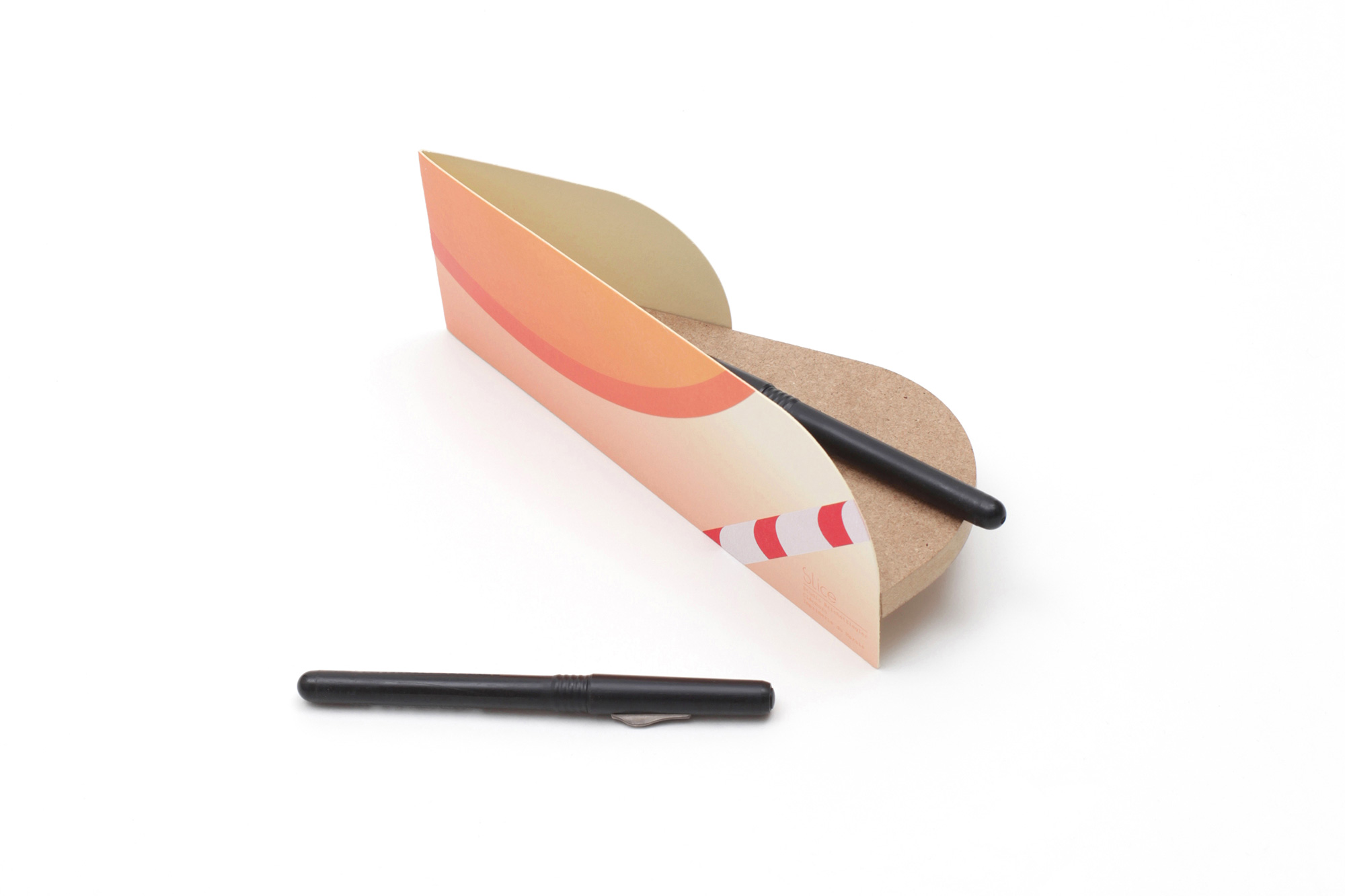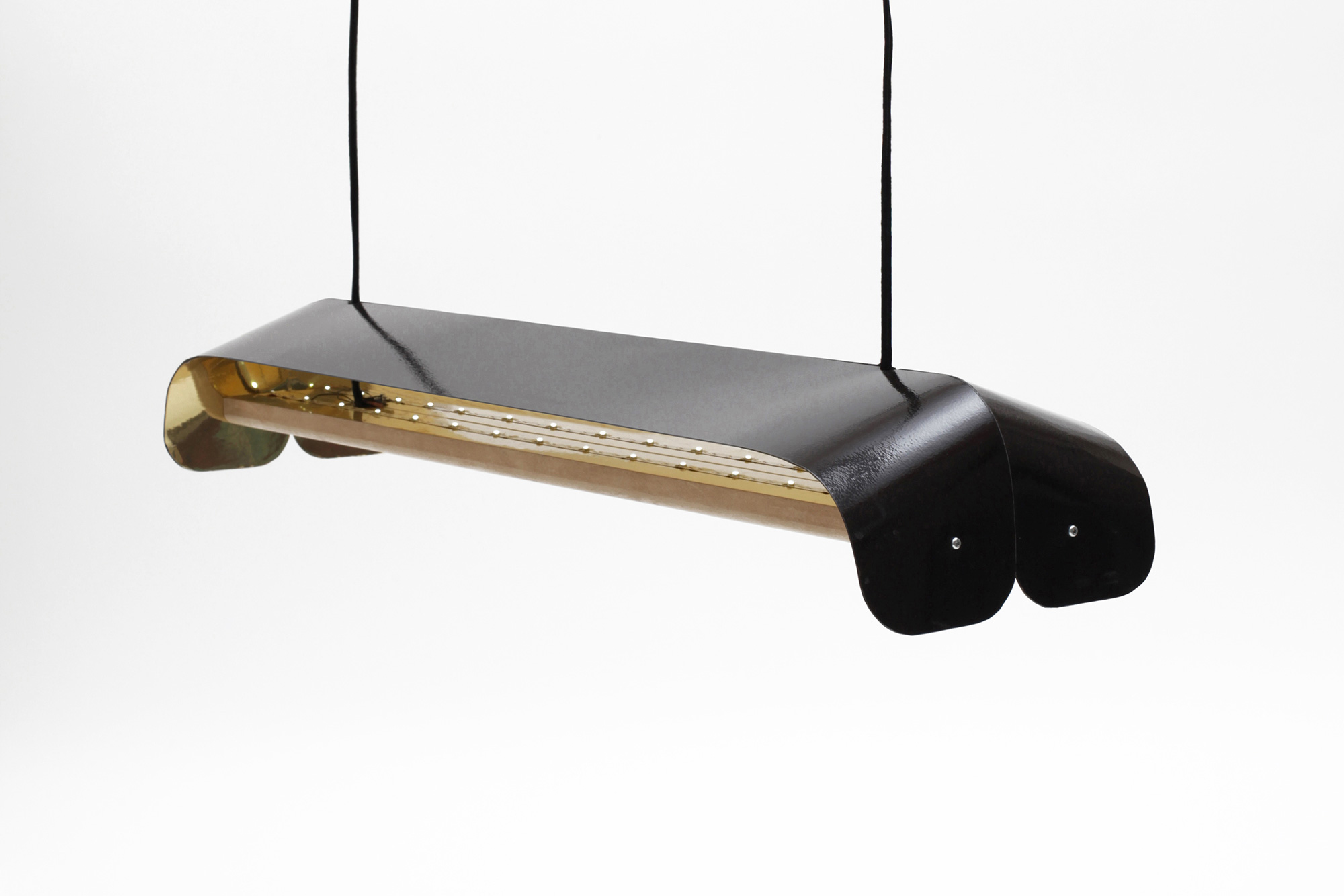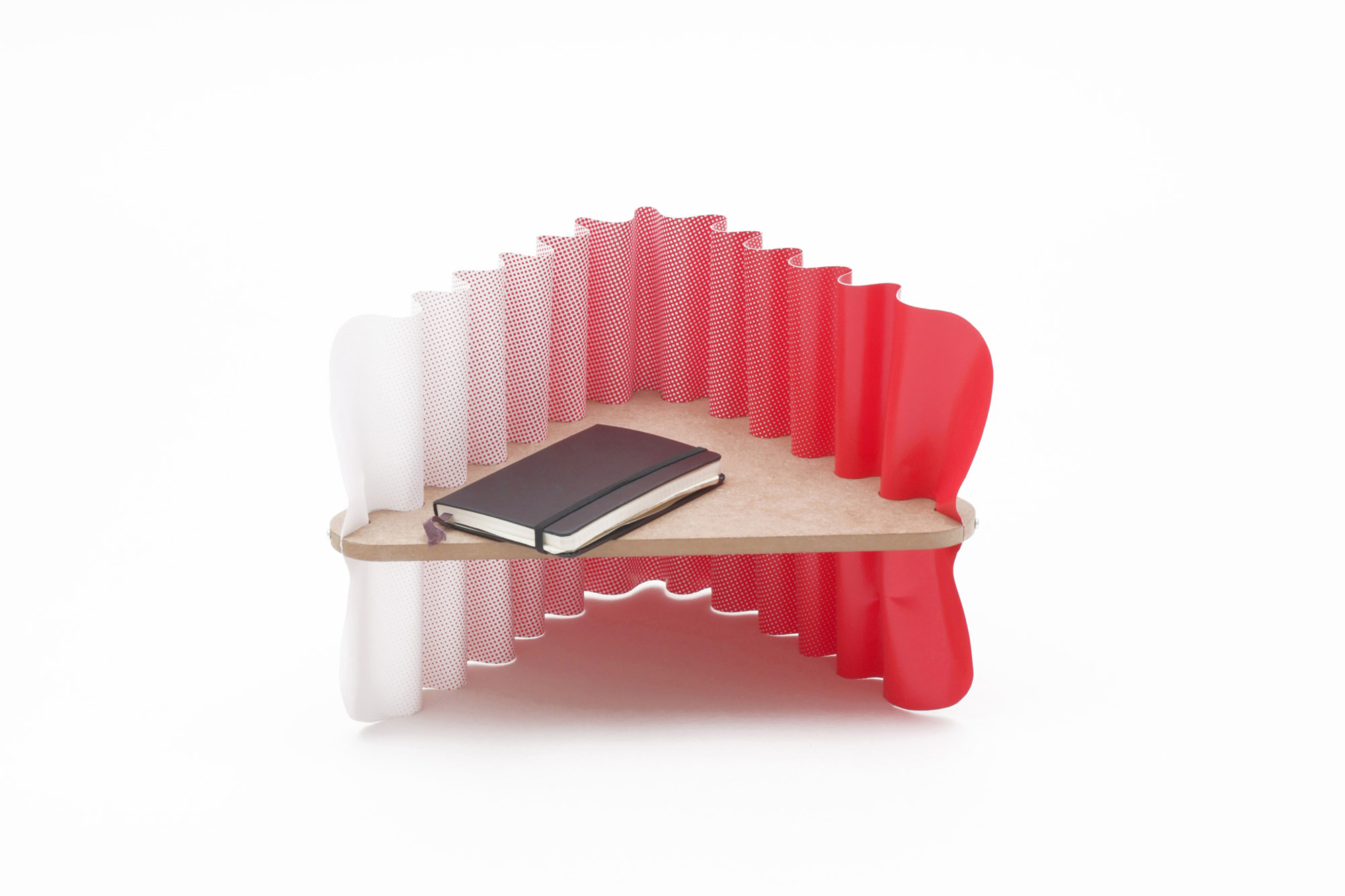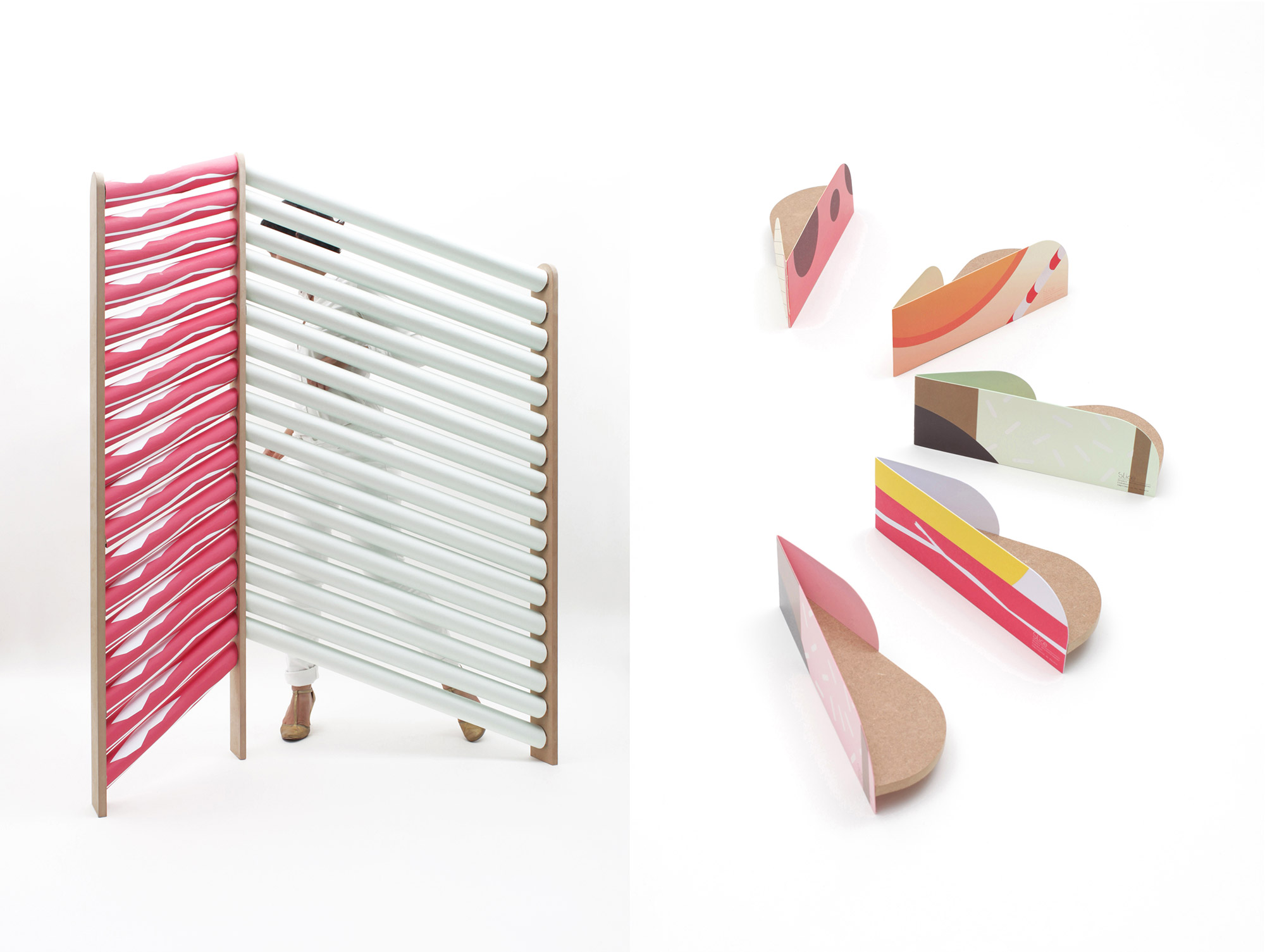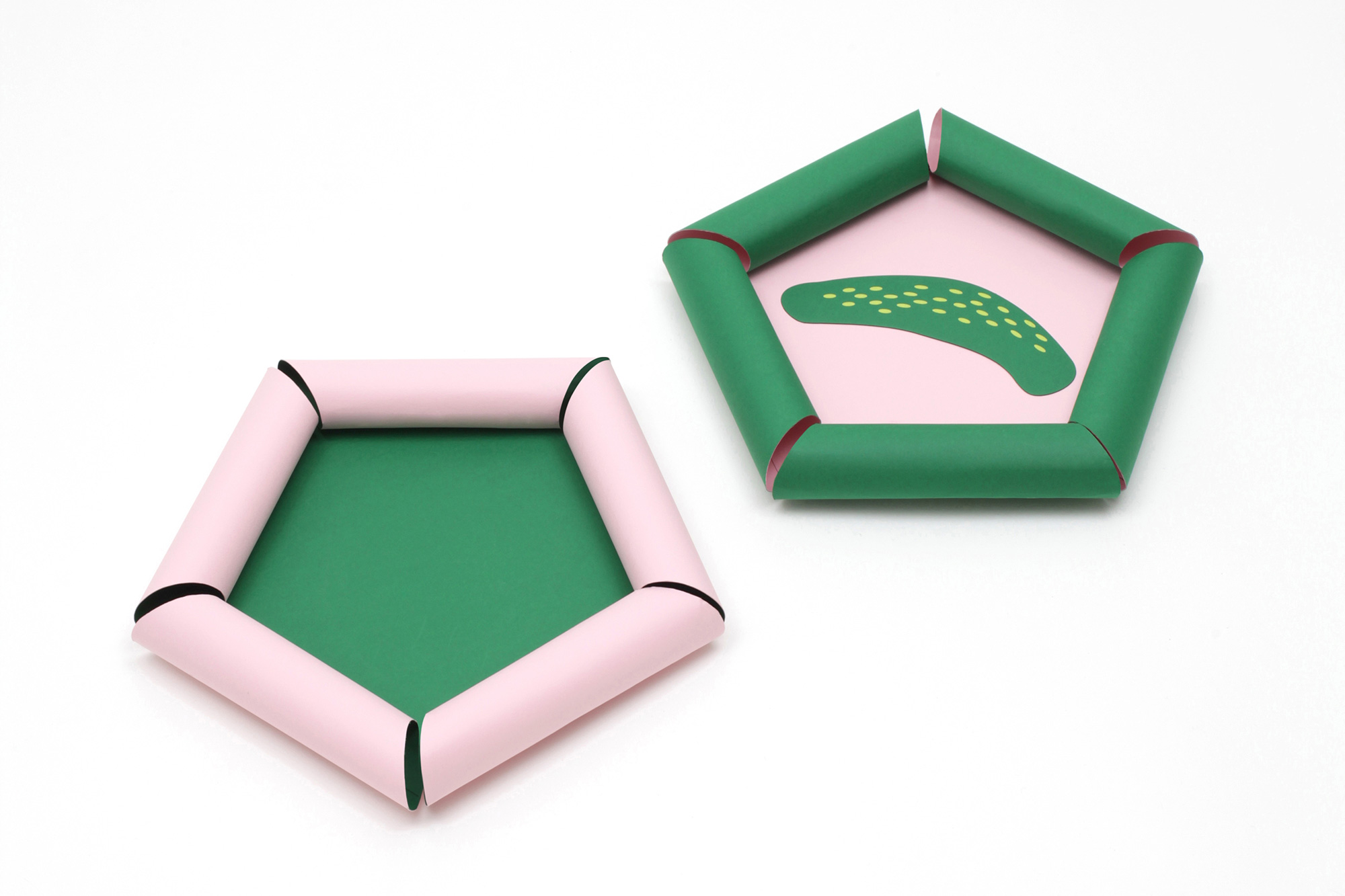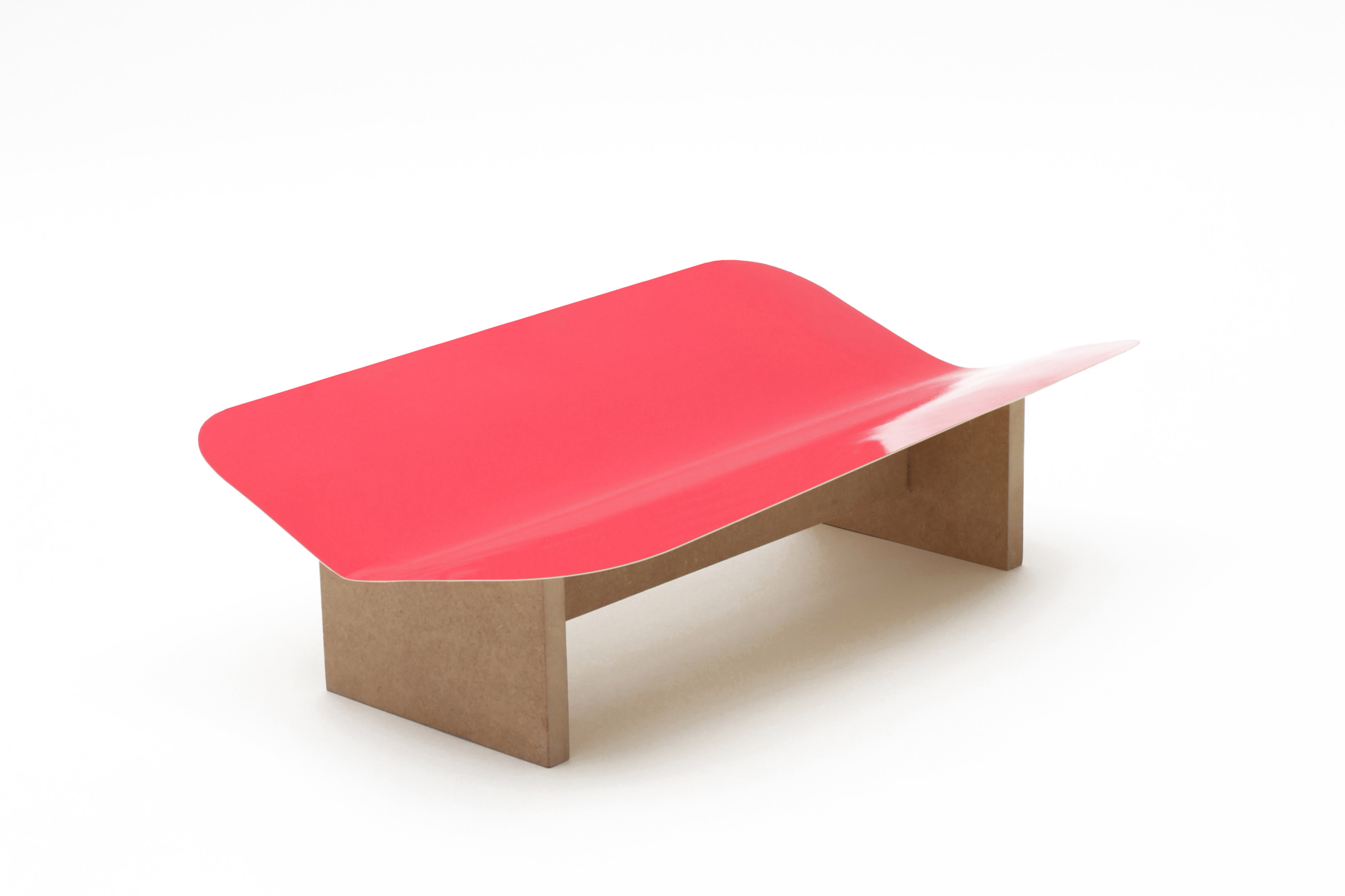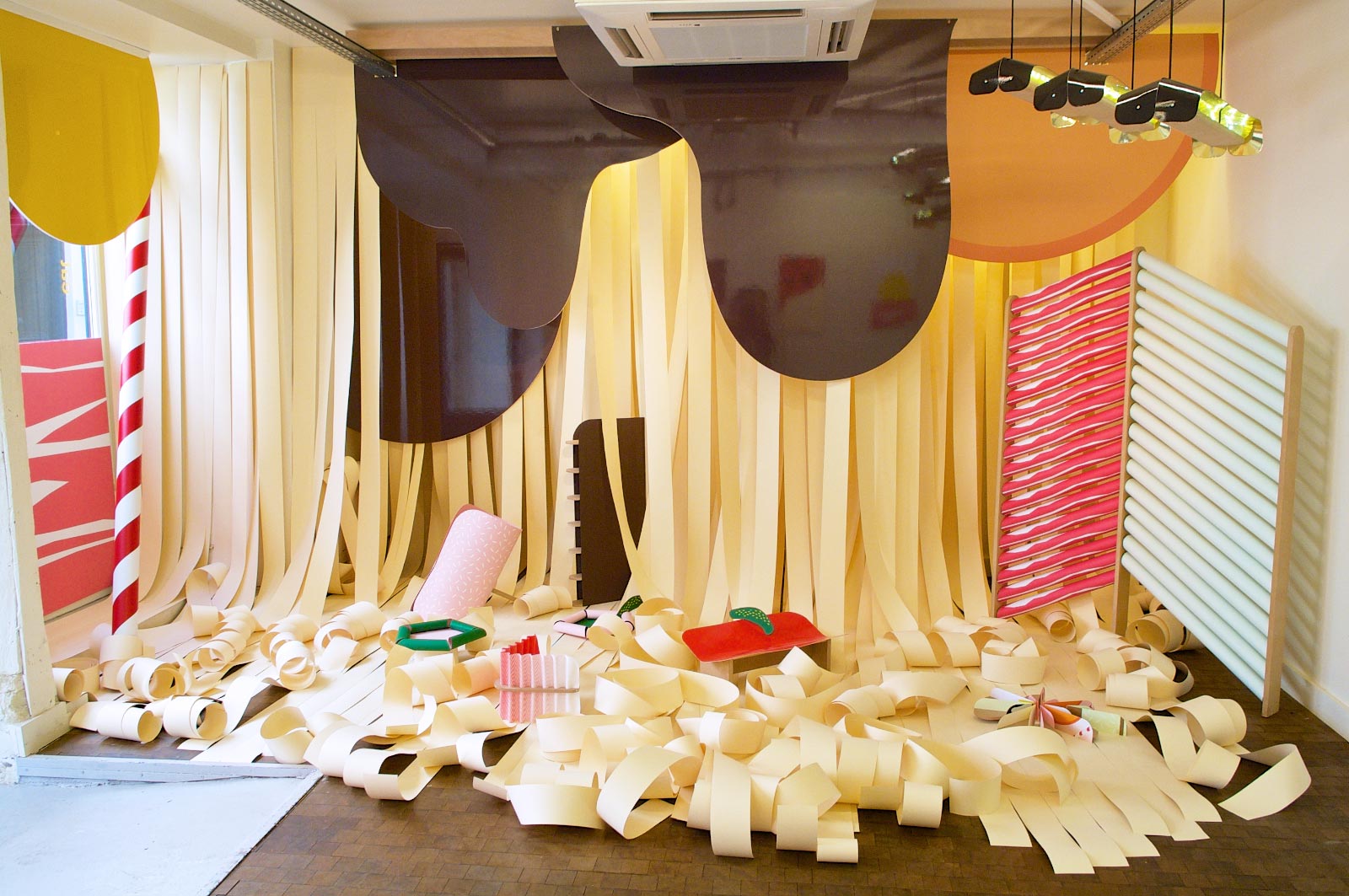 Paper and wood small objects and furniture for the Designer's Days exhibition
Cléo Charuet, art director of Cléoburo and the designers Caroline Ziegler and Pierre Brichet teamed up to create outstanding workshop series, with the main theme being "eat, print, love".
Held out at Imprimerie du Marais' screen-printing workshop, they have explored design, paper and ink how it all just clicks! On the menu, five dishes - split up into each graphic design ingredient - have been transformed from posters to object, thanks to GF Smith's Colorplan papers and the know-how of the Imprimerie.
From the paper materials and graphics imagined by Cléoburo, studio BrichetZiegler drew a collection of objects and paper furniture.
A pencil rack, a tray, a display stand, a thin shelf, a basket, a tablet, a dividing screen and a lamp. Papers are rolled, waved, folded or cut on MDF structure pieces, and resume the universe of Cléo's posters.
Year: 2013
Materials: paper and MDF
Photographies: Jean-Luc Maby (graphics and exhibition), Baptiste Heller (stillife)
www.cleoburo.com
www.imprimeriedumarais.fr
www.gfsmith.com