VENT CONTRAIRE LINES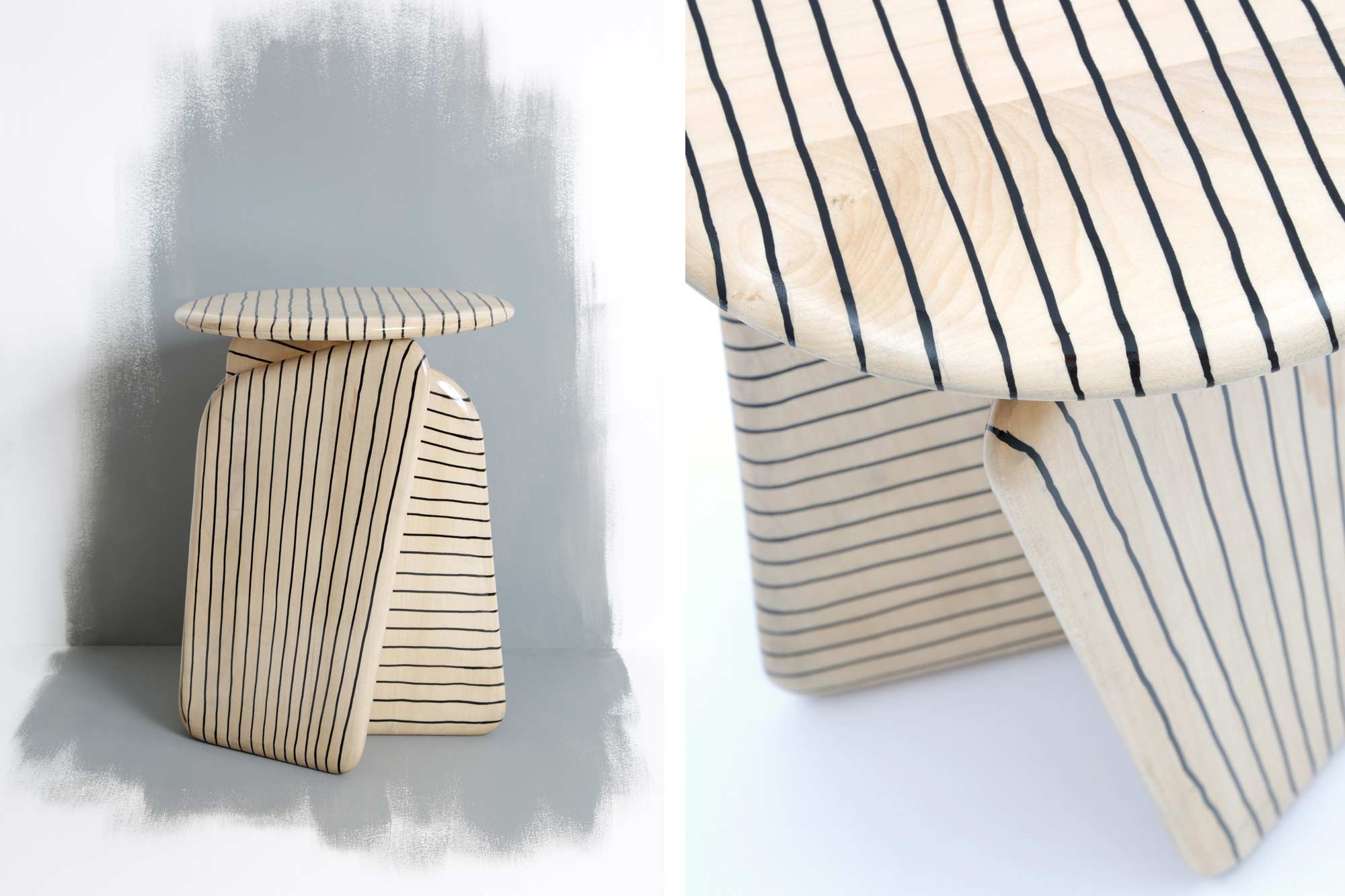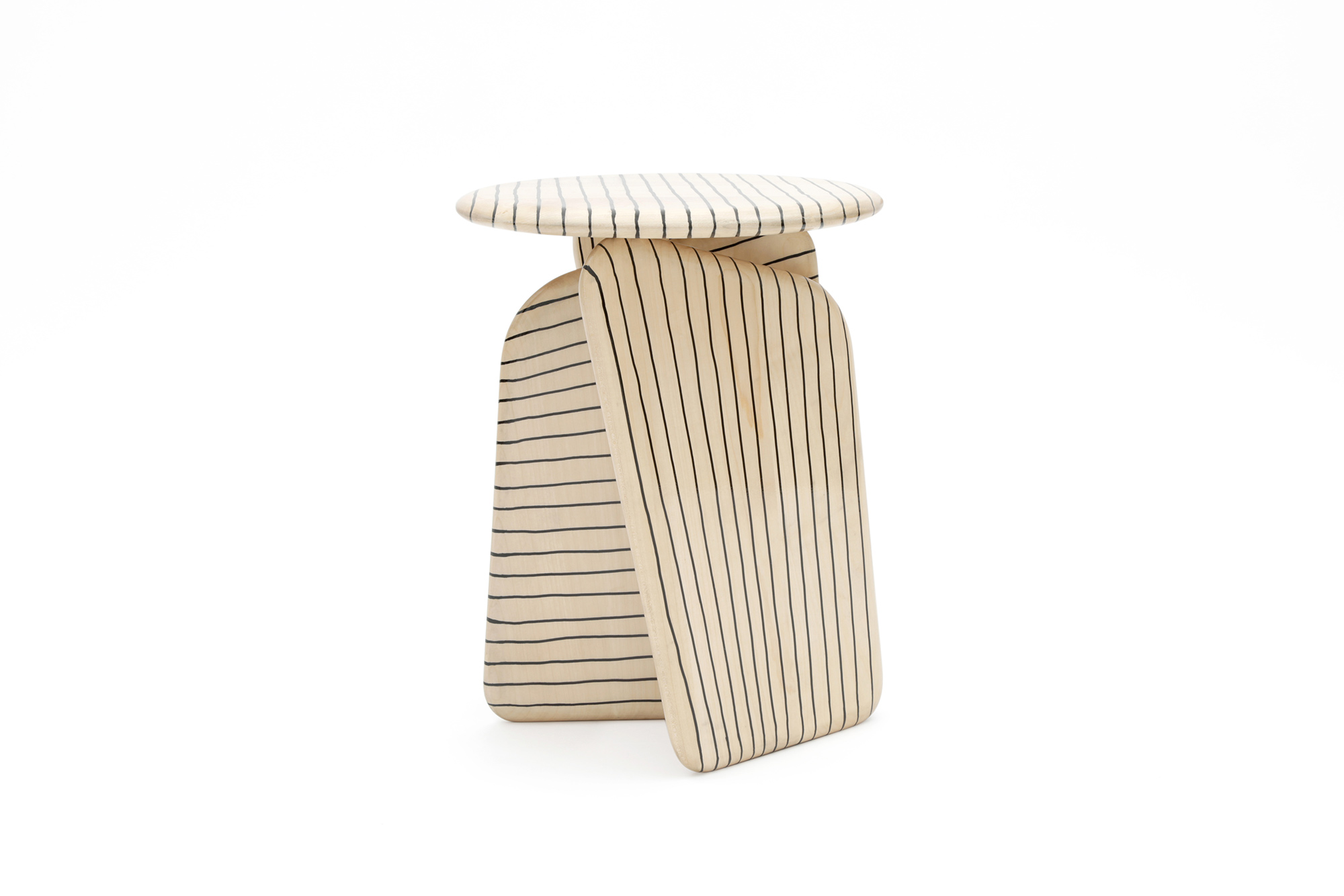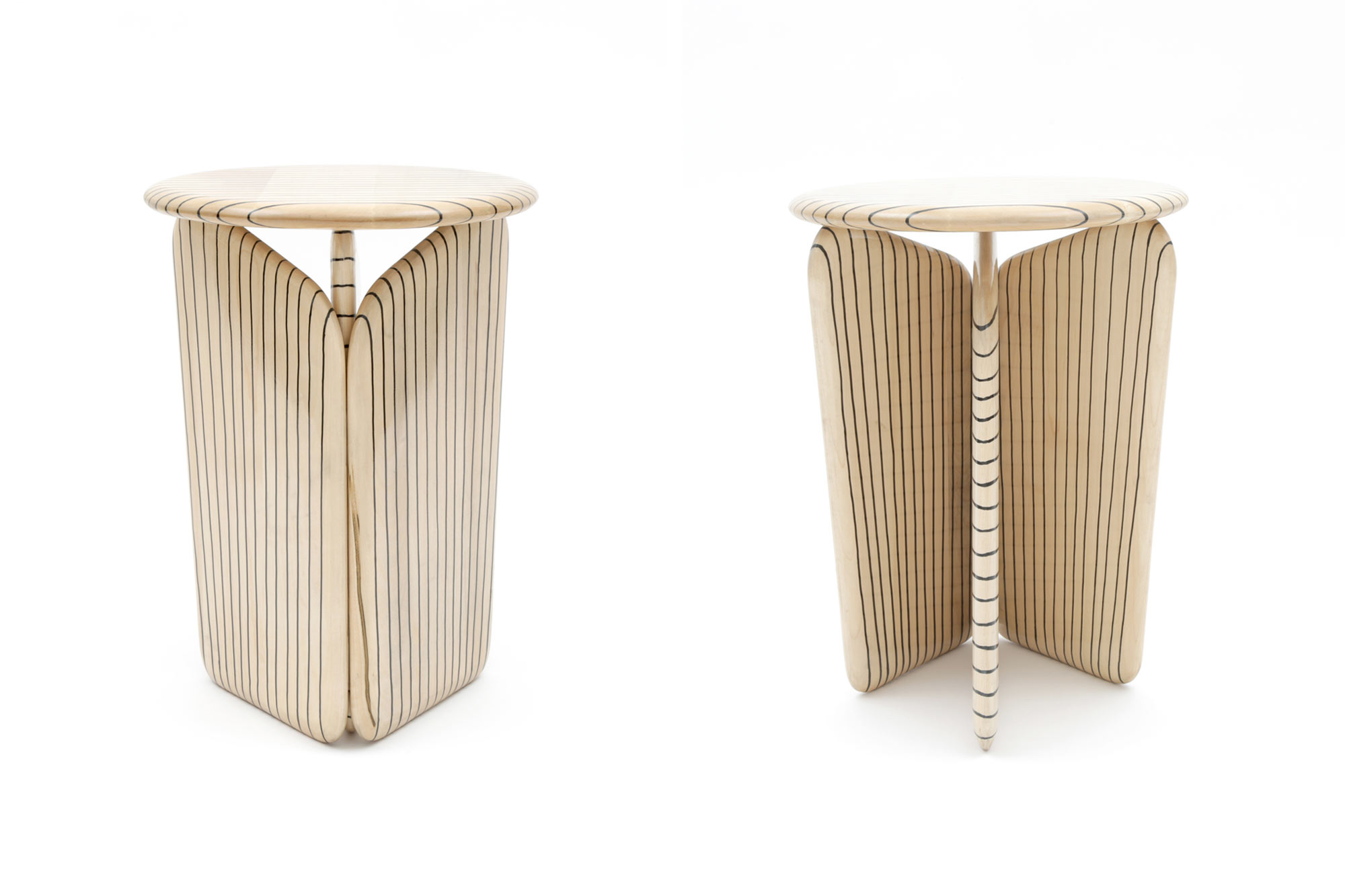 Shimmering wings, changing feathers, the stool takes on its dress as a sensitive surface of expression, and takes off.
Playing with juxtaposed plans, sometimes wrapping or sometimes opened, it reveals itself from every angle.
Inspired by graphic arts techniques, both finishes spurt out on the surface of the wood.
The freehand lines drawn with a marker pen express the passage of the hand on the material.
Materials: Plain maple wood, marker pen, mat oil.
Dimensions: L 34 cm x P 34 cm x H 45 cm
Part of the CNAP collection.
Price : 670 €
please contact us to order:
contact@bzbyhands.com
or
shop now